I recommend a good hotel if you come to Ise-shrine. The hotel "Ikyu" is located at the nearest to Ise-shrine. You can go to Ise-shrine by walking if you use this hotel. It's very convenient if you come here for first visit of the year to a shrine.
When you arrived here and you feel a bit tired, I recommend you to use open-air bath at private room. You'll be able to refresh. I remember I ate Japanese sweets put at my room when I had arrived.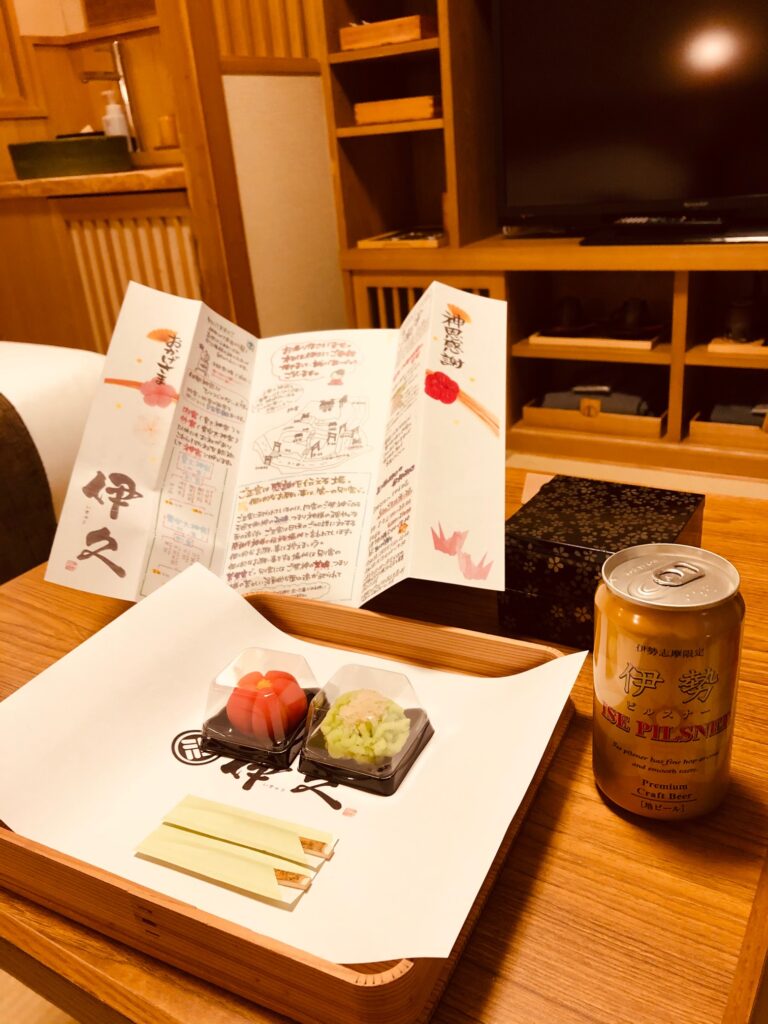 If you'd like to use indoor bath to prevent a cold, you can use shared bath in this hotel. This bath is shared by users who stay here, but it can be used individually by time.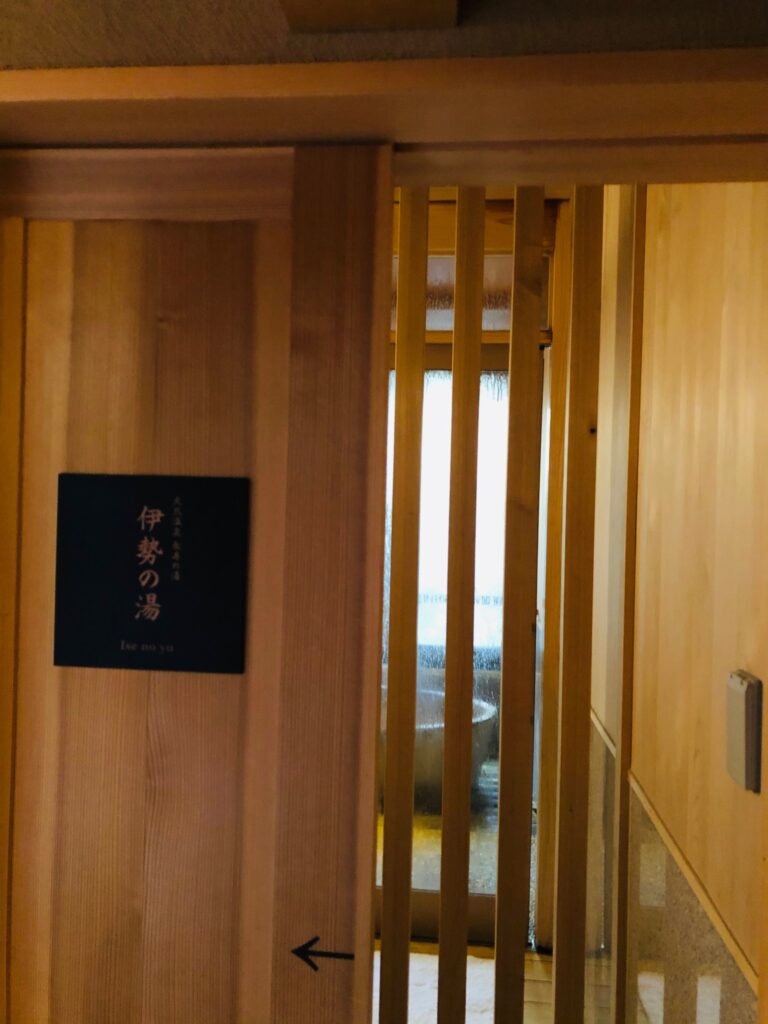 Not only location but also foods is good. Ise is famous about spiny lobster, so you'll be able to eat it at the dinner. In addition, Japanese sake "Hakutaka" is famous too. You'll enjoy Japanese eating culture.
Address: 2-6-23 Nishinogawa, Miyamae-ku, Kawasa679-2 Ujitachicho, Ise City, Mie Pref.
TEL: +81-596-20-3777
There is parking space.
Homepage is here.