I came this area to see "Bettara-ichi" and accidentally I found this shrine!
Access to this shrine
Address: 2-4-14 nihombashi-muromachi chuo-ku, Tokyo
About 1 min by walk from "Shin Nihombashi Station" on JR line or "Mitsukoshi-mae station" on metro.
This shrine is surrounded many buildings.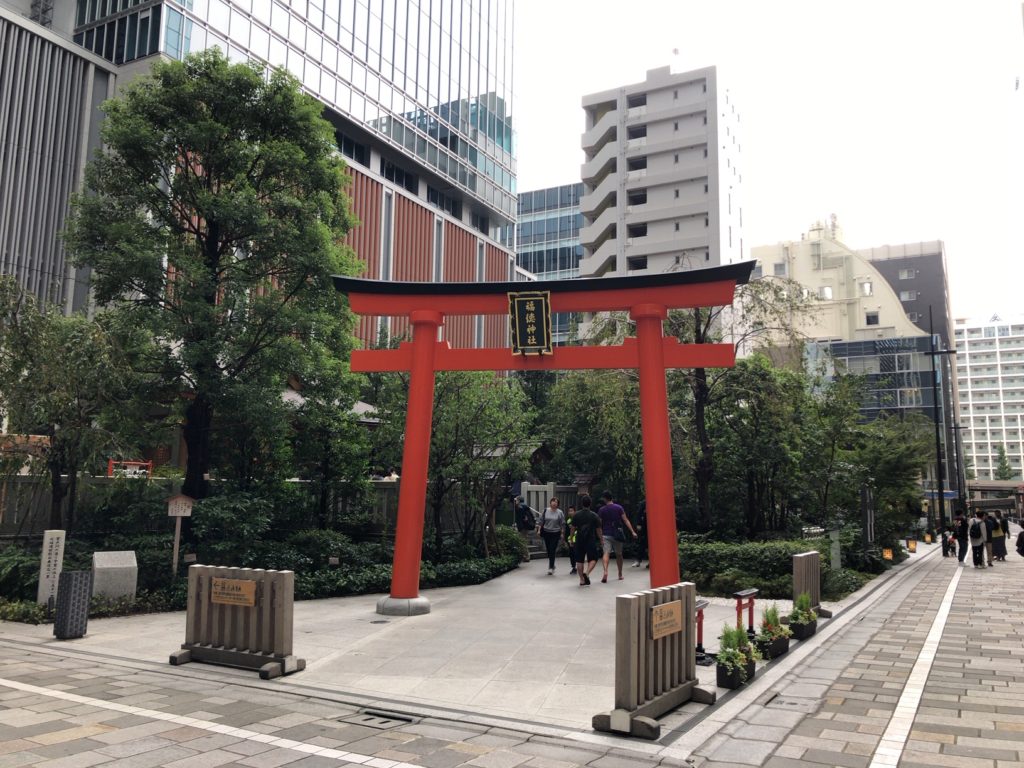 What's famous about this shrine?
This shrine is famous for God of luck. I recommend you to pray in this shrine if you'd like to win a lottery. Some people write their pray on Ema.

The other Info
There is Yakuso-shrine
Yasuso-shrine is famous for God of health. If you pray here, you might be able to spend not to take a sick this year. I think health is very important for our life. We cannot enjoy our life if we were NOT health.
You can get the Goshuin.
After your pray, you can get Goshuin if you'd like to collect it. 500 yen is needed to get it. And the time you can get Goshuin is from 10:00 am to 15:00 pm. I waited about 20 min in my case. This place was crowded.
Goshuin
Restaurant around here
If you come here after 10 am, maybe you don't need to search restaurants. Many restaurants are opened around there. So, you will be able to find a restaurant you'd like to go, I think.