This obstacle was introduced at Spartan BEAST in Niigata Pref, Japan. Rope was stretched on ground in this race, but rope is stretched on the water at the other country race.
Everyone participated in this Spartan BEAST had said "Pork Roast" because participants was similar to it such the below picture.
This obstacle is harder than this looking. We need much arm power to go forward.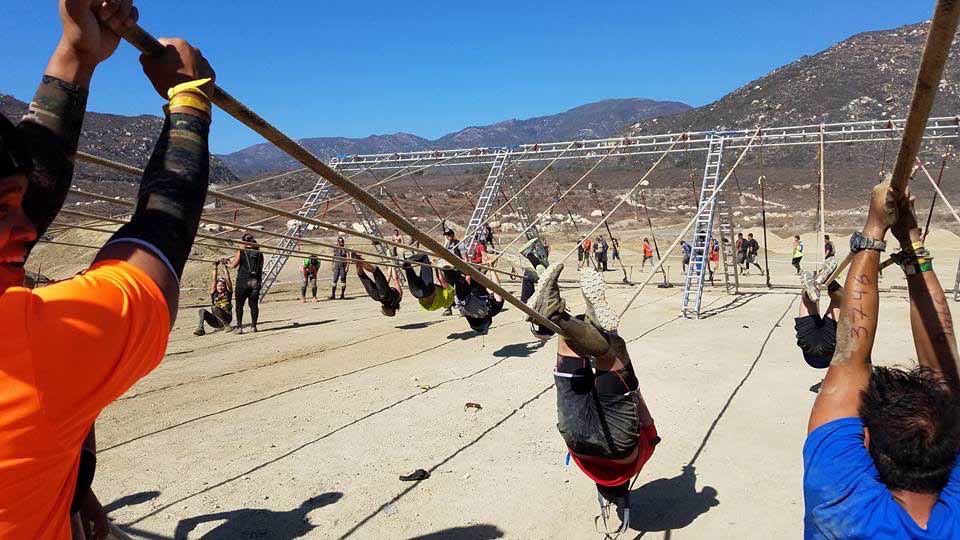 How to Clear it
I could NOT clear it, so TBD now.